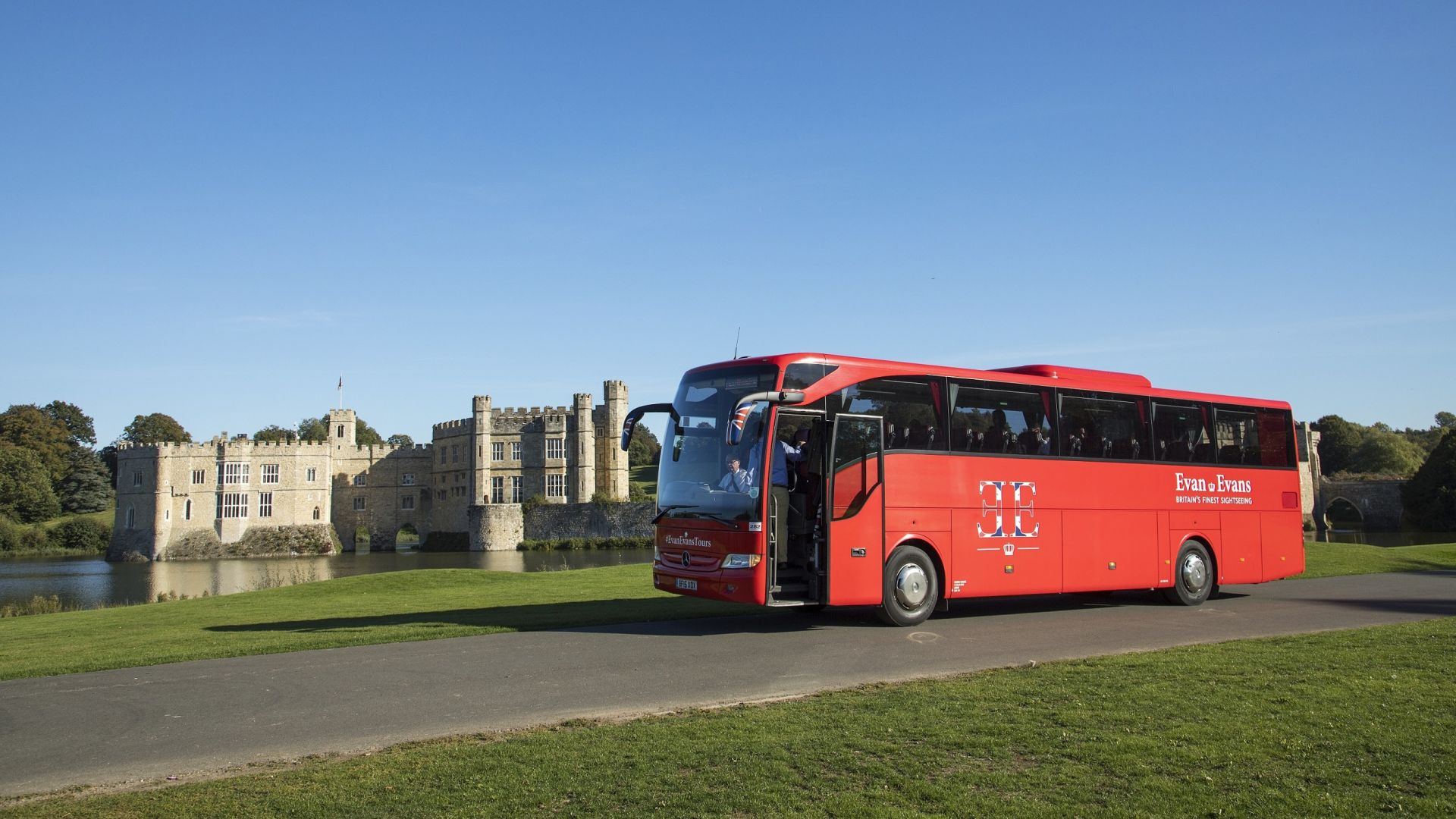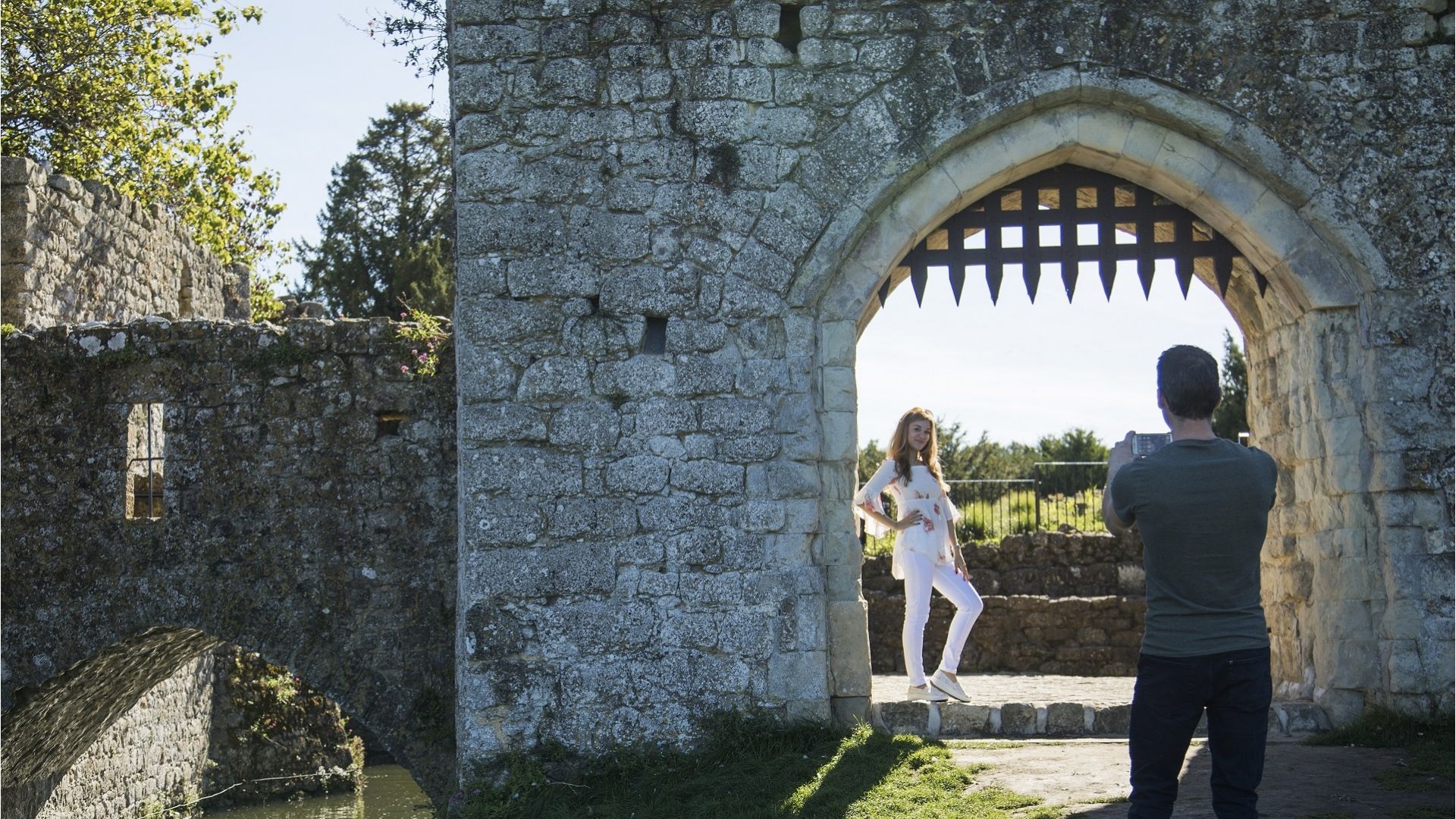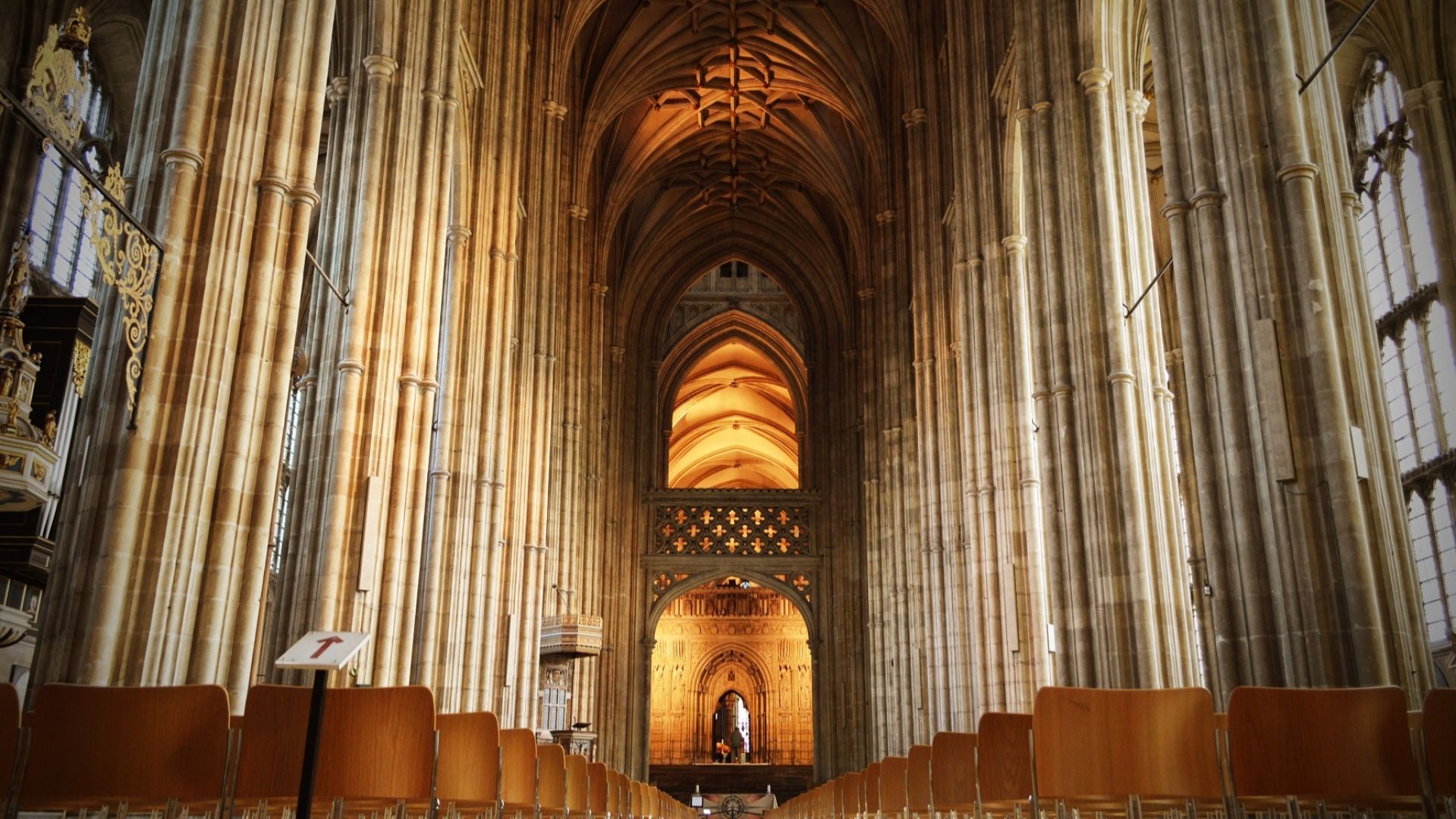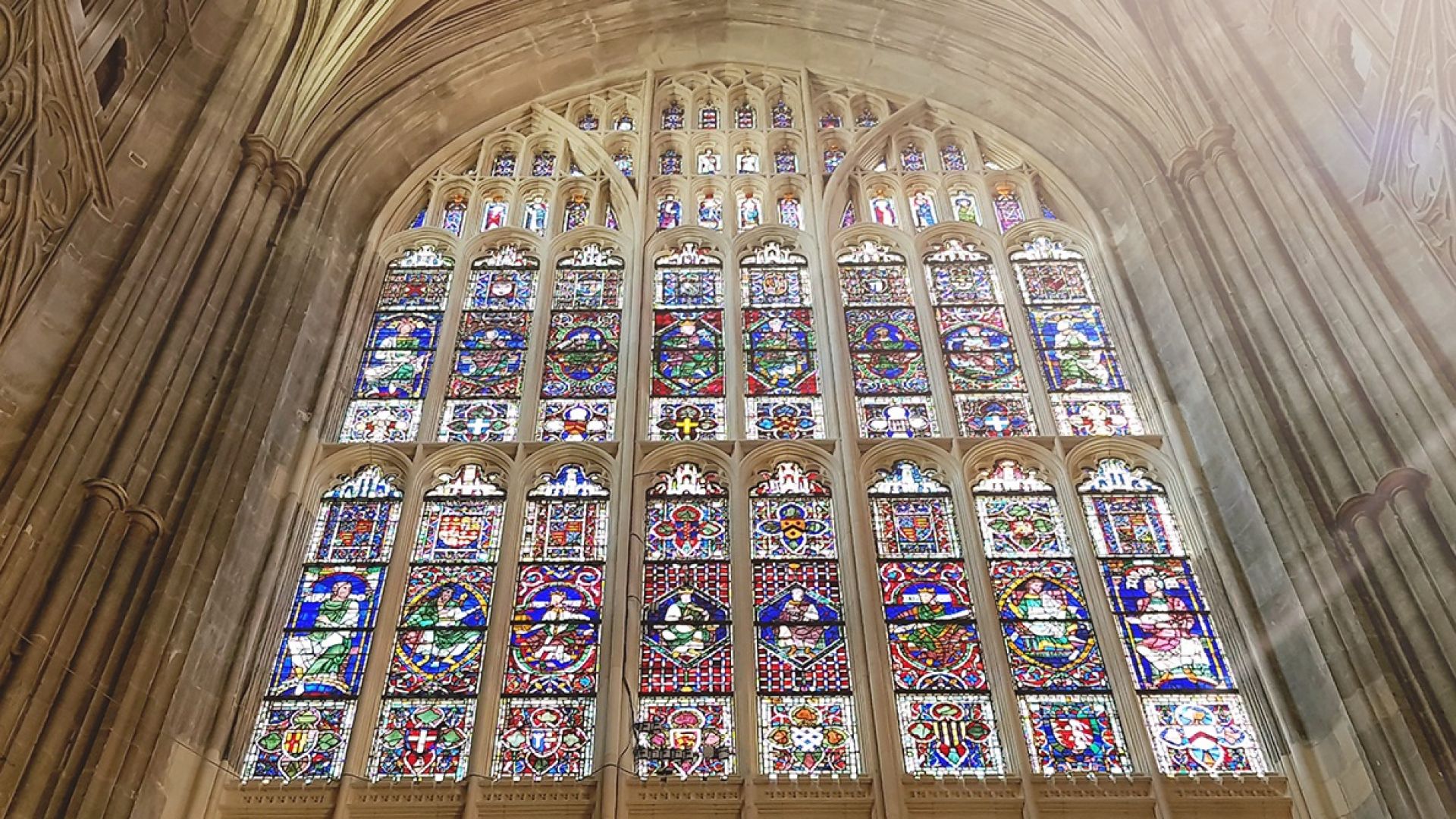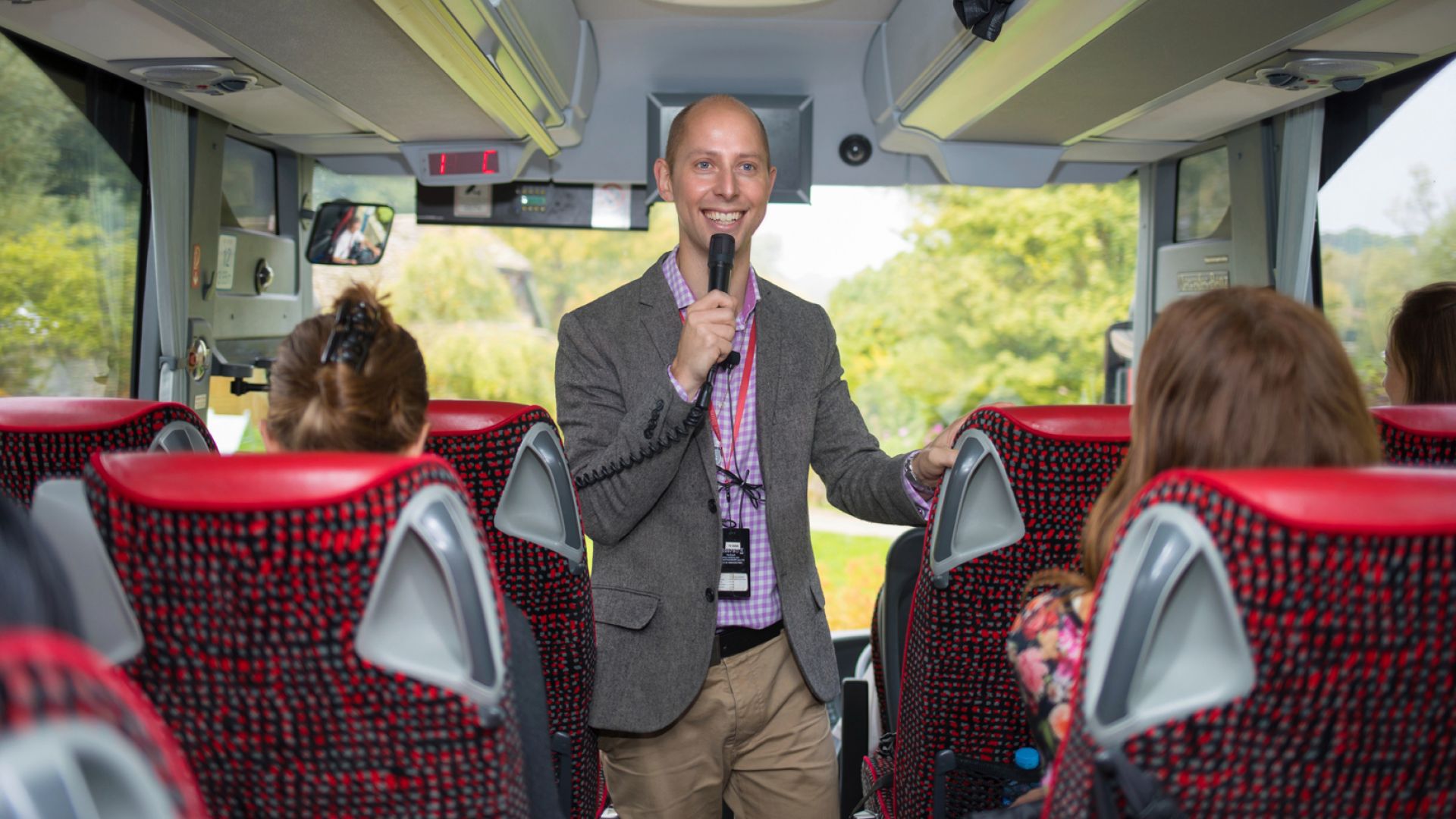 See all attractions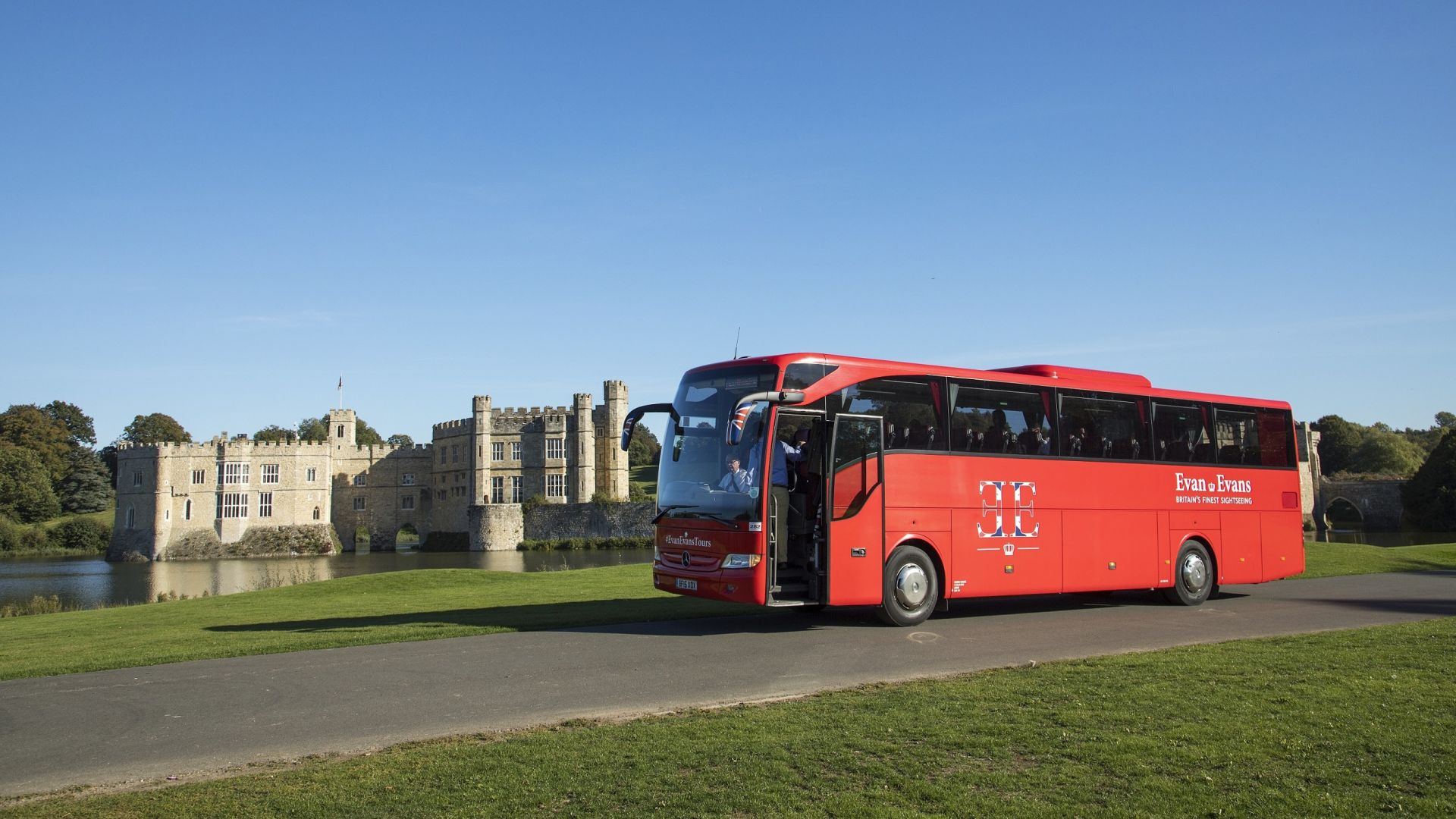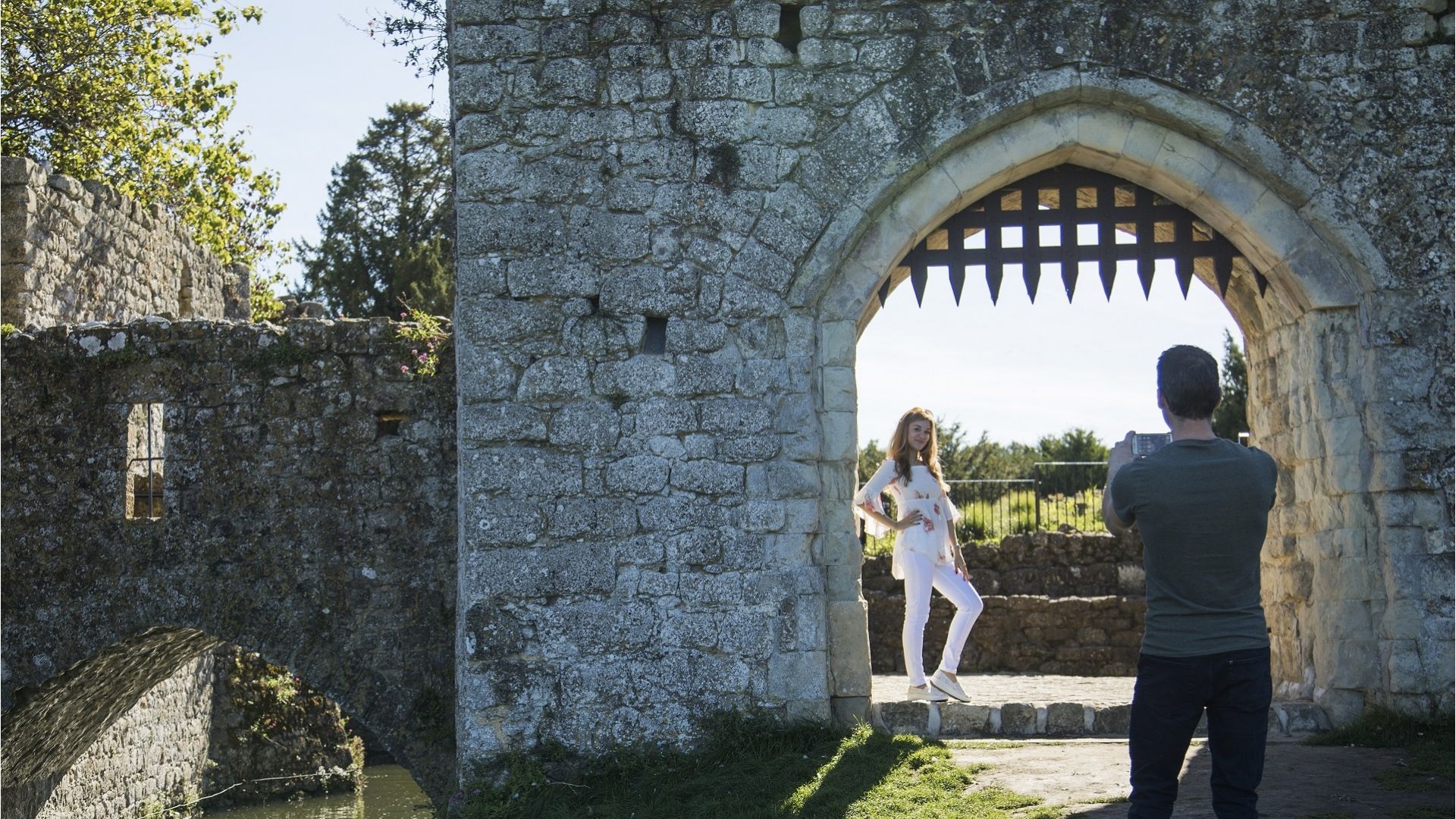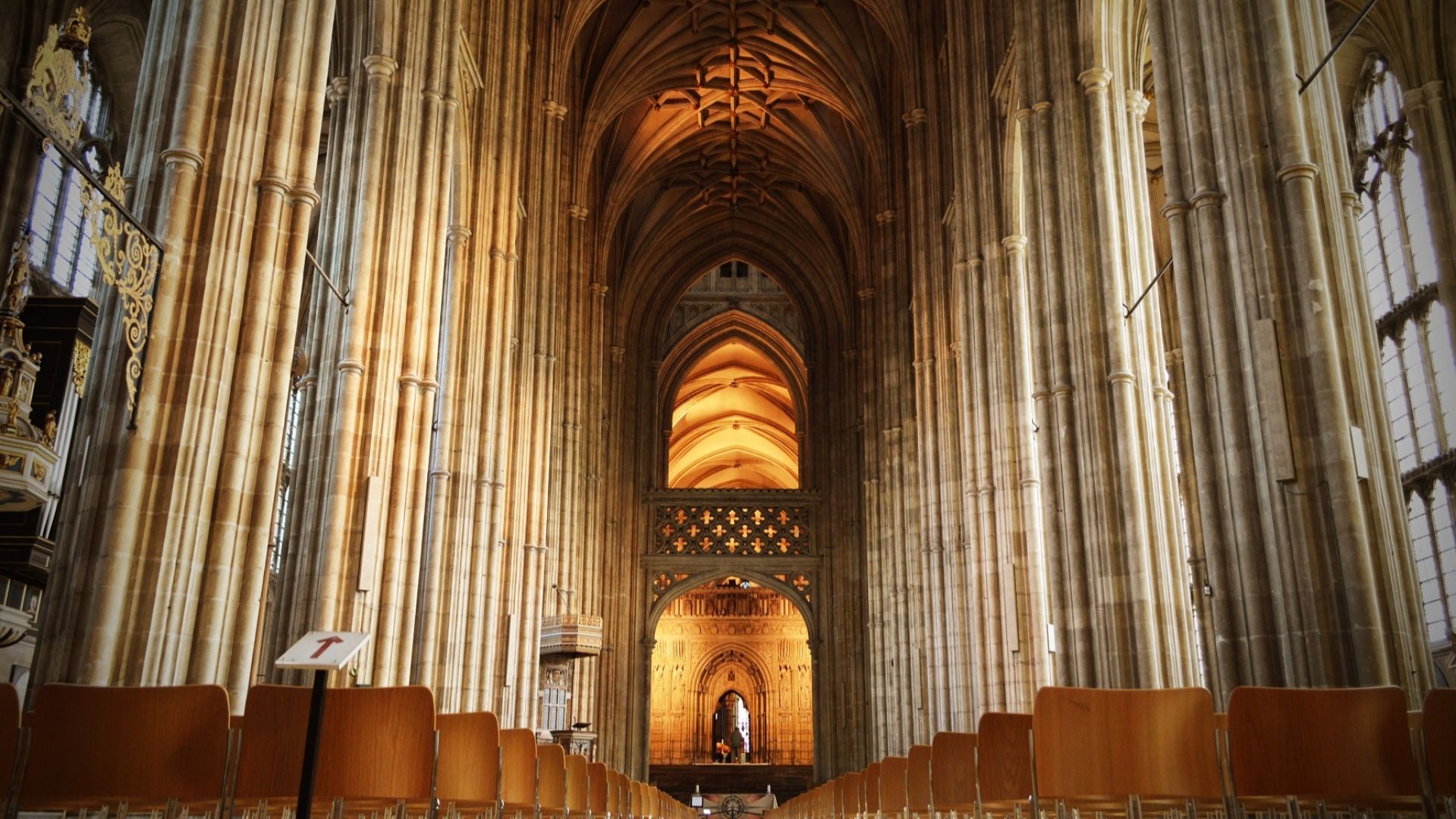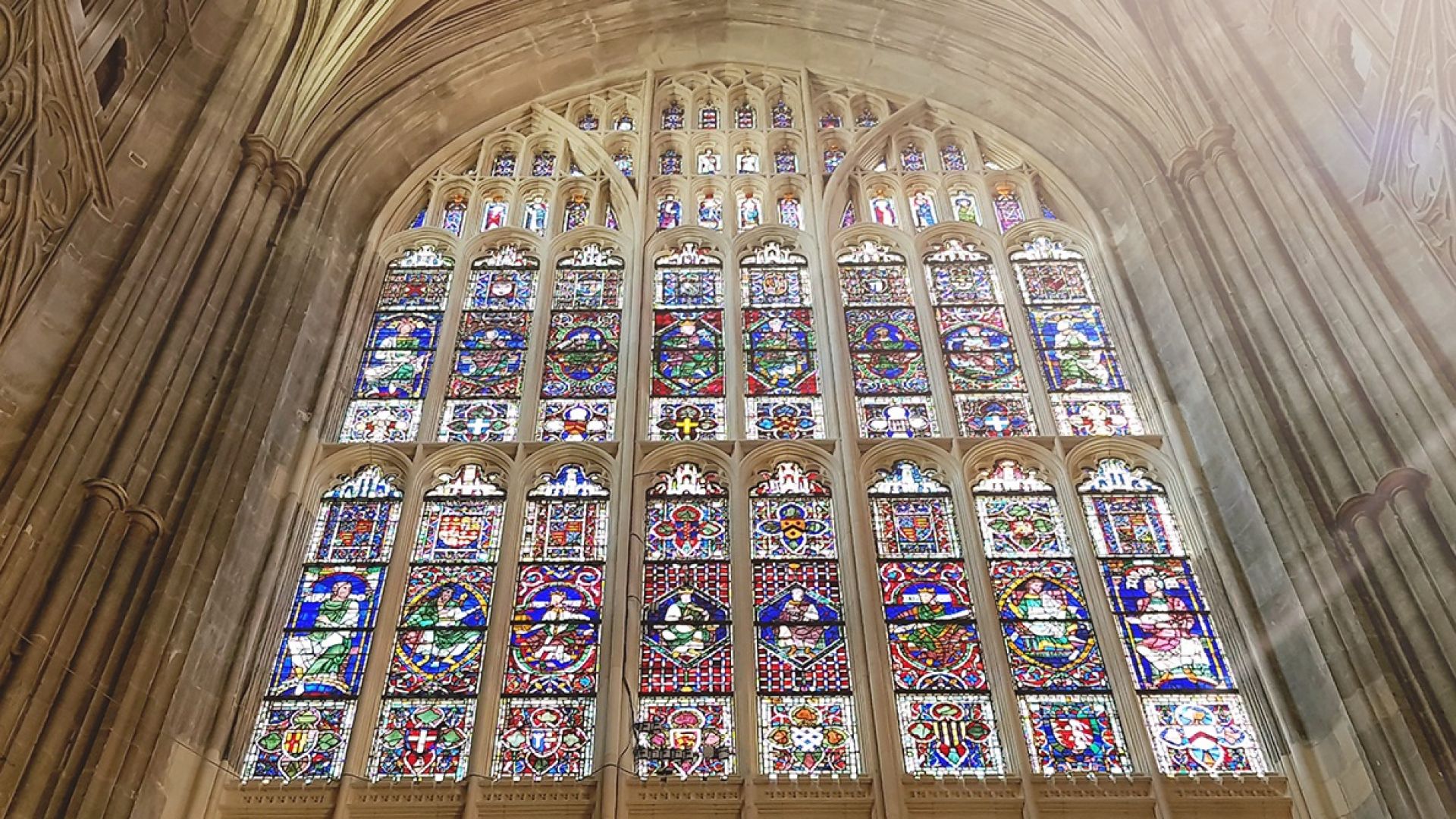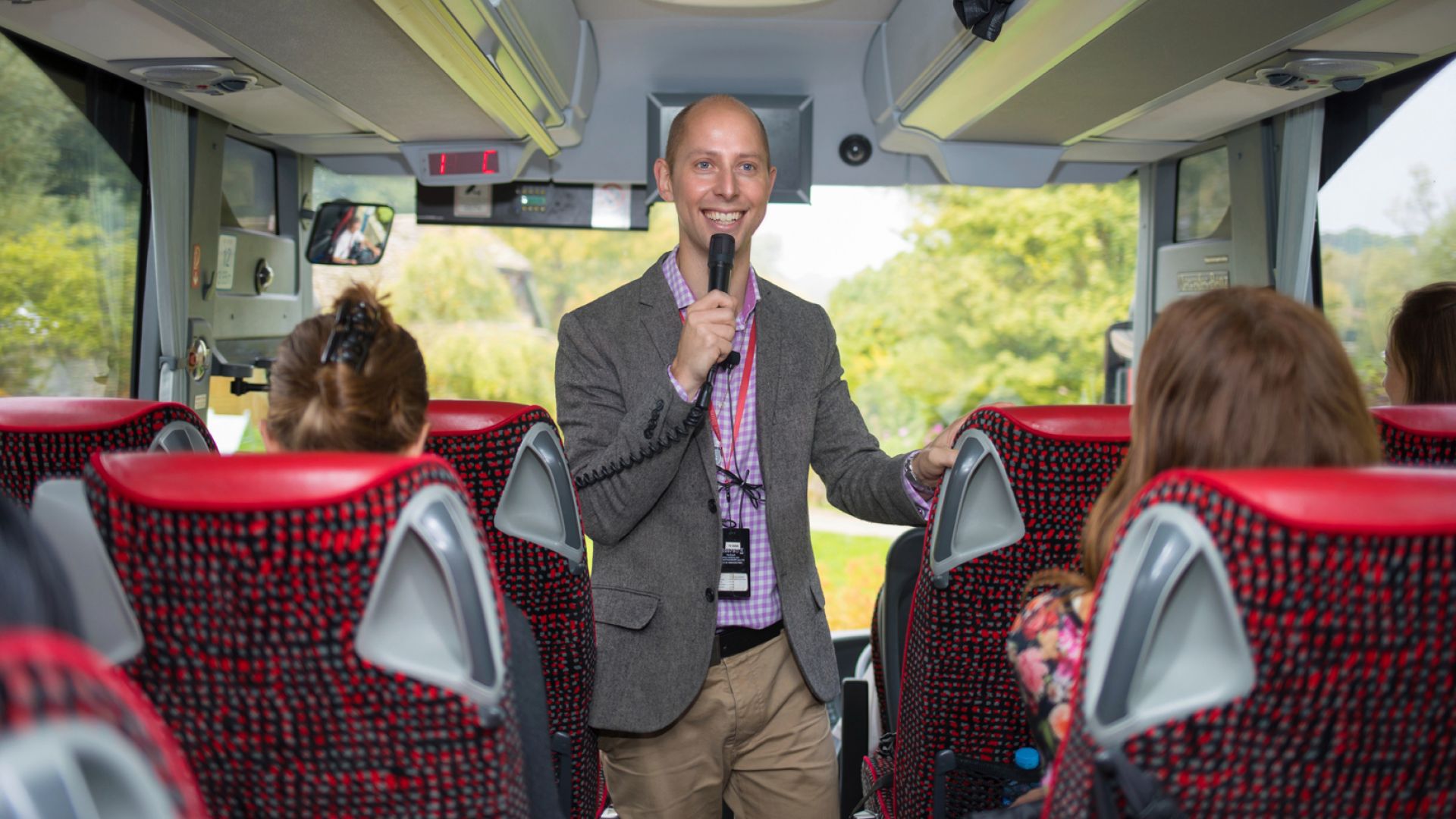 Leeds Castle, Canterbury & Dover
Supplied by: Evan Evans Tours Ltd.
Journey into the heart of the English countryside as we visit the county of Kent, also known as the 'Garden of England' due to its lush rolling green hills, beautiful scenery and historic buildings. Visit the stunning 900-year-old Leeds Castle, the historic UNESCO World Heritage Site at Canterbury Cathedral* and catch a glimpse of the spectacular White Cliffs of Dover.


Live guide
: Japanese, English
Additional Information
● Tour Starts: 9:00 am, Victoria Coach Station (boarding commences at 8:30 am)
● Tour Finishes: approx. 7:00 pm, Victoria Train Station
● Entrance to Leeds Castle is included
● *Entrance to Canterbury Cathedral is not included if selecting the "Leeds Castle entry only" option. If selecting this option entrance to Canterbury Cathedral is not included and you will have free time to explore Canterbury city centre
● Please visit our Travel Health page for full details of our enhanced hygiene standards and protocols (https://evanevanstours.com/travel-guide/experts-in-sightseeing/travel-health/)
● The Leeds Castle multimedia guide is not included
● Sublime Sculpture Trail Safari runs from the 26th August to 8th October 2023 and is included with general admission to Leeds Castle
Highlights
Enjoy a scenic journey through the 'Garden of England' 
Discover the 'Loveliest Castle in The World'
Option to explore historic Canterbury Cathedral* 
See the famous White Cliffs of Dover
What's included
Expert Evan Evans Guide 

Wi-Fi & USB charging on-board 

Personal Audio Headset

Superior Coach

Entrance to Leeds Castle

Lunch

Hotel Pick-up & Drop-off

Entrance to Canterbury Cathedral (unless option selected)
Overview
Leeds Castle

We begin our day trip to Leeds Castle from London by passing through into the Kent countryside.

Often referred to as The Loveliest Castle in The World, Leeds Castle has played many roles in its nearly 900-year history. From a Norman stronghold to a magnificent royal palace, the castle today has been converted by subsequent owners into an idyllic countryside retreat.

With 500 acres of parkland and landscaped gardens to explore, it's easy to see why this beautiful castle has been the private property of no fewer than six English queens.

The Princess Alexandra Gardens alongside the River Len are a carpet of Daffodils, Narcissi and Anemones presenting a vibrant burst of colour. Later in the year, guests are treated to the splendor of Azaleas and Rododendrons.

Lady Baillie's Story - Step into the 1930s and discover the interpretation of Lady Baillie's country house retreat.
Be transported to the 1930s and discover the rescue and restoration of the Castle and its transformation into complete interiors styled by Anglo-American heiress Lady Baillie and her collaborators. See new unique displays to introduce you to one of the most sophisticated, yet enigmatic female owners of the Castle.

SUBLIME SCULPTURE TRAIL SAFARI (at Leeds Castle from 26th August to 8th October 2023)
This year's theme is animals and their habitats, with a stunning range of sculptures made from different materials placed throughout the Castle grounds.
Take time to enjoy some of the breath-taking artwork created by a diverse group of local and international artists. The sculptures are placed in various locations throughout the castle grounds, with some hidden in unexpected corners and others towering within the treetops!

Canterbury

On arriving in Canterbury you will soon discover why this beautiful, ancient city is one of the jewels in Kent's crown. The historic city is characterised by gorgeous medieval streets, great food and drink, and lanes of shops. At the heart of the walled city is the iconic Cathedral, parts of which date back to the 11th century.

Canterbury Cathedral

Pilgrims and visitors have made their way to Canterbury Cathedral since the Middle Ages. It remains one of the most visited places in the country, and, just as importantly, a working, living church and community.

Founded by St Augustine in 600 AD, the Cathedral today is one of the most excellent examples of Gothic architecture in England. The stunning structure welcomes visitors all year round, who come to gaze at the remarkable architecture and visit the very spot where Archbishop Thomas Becket was murdered in 1170.

The Martyrdom at Canterbury Cathedral

Canterbury's role as one of Europe's most important pilgrimage centres is inextricably linked to the murder of its most famous Archbishop, Thomas Becket, in 1170. When after a long lasting dispute, King Henry II is said to have exclaimed 'Who will rid me of this low born priest?', four knights set off for Canterbury and murdered Thomas here in the place we now call the Martyrdom.

The Miracle Windows (Trinity Chapel) show some of the miracles that were said to have taken place after the murder of Thomas Becket. Many of the pilgrims visiting the tomb of St Thomas would not have been able to read and write and stained-glass windows were meant to exclaim the glory of God as well as educate and 'entertain' pilgrims.


The White Cliffs of Dover

There can be no doubt that the White Cliffs of Dover are one of this country's most spectacular natural features. They are an official icon of Britain and have been a sign of hope and freedom for centuries.

We will stop briefly for photos to marvel at the beauty and special appeal of this chalk grassland next to the English Channel.

You will have the opportunity to learn more about the fascinating military and penal history of the White Cliffs from your expert guide.


London Victoria Train Station

Your tour will finish outside London Victoria Train Station, centrally located and easily accessible by national rail and underground, it is serviced by the Victoria, District and Circle Lines and is in Travel Zone 1.


Days of operations: except 24th-26th December
English: Apr-Oct; Mon-Sat ; Nov-Mar: Wed, Fri, Sat
Japanese: Apr-Mar: Wed & Sat

The tour will not run on 4th November or 15th November 2023 as the castle is closed on these days.

Know before you go
Victoria Coach Station: Is a 10-15 minute walk from Victoria Train Station. Boarding: Commences 30 minutes prior to departure and the gates close 2 minutes in advance of departure. On Board Our Coaches: There are no toilets and no hot drinks or hot food are allowed (cold drinks & odourless food are allowed). Privacy Policy: Please visit www.evanevanstours.com/privacy-policy/
Cancellation policy
A full refund or date change will be offered up to 24 hours before travel. Cancellations inside 24 hours will be charged at 100%.